Revised first edition of Jaeger-LeCoultre book released!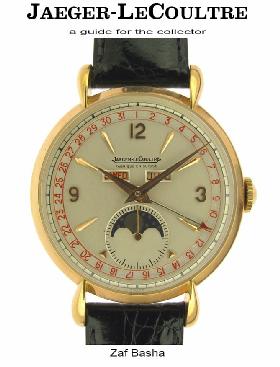 Jaeger-LeCoultre

- a guide for the collector. Revised first edition. This comprehensive guide is an invaluable resource for both watch collectors and dealers alike. Written by a long time Jaeger-LeCoultre enthusiast Zaf basha, the breadth of technical information in this authoritative volume is the only work of its kind. It covers over 140 vintage wristwatch models in exhaustive detail including their movement calibers, case references, production figures and repair notes, all with stunning color photographs. ISBN 978-0-615-22387-2. Click for [Sample pages 1],[Sample pages 2], [Sample pages 3], click for a [review of the book]. NOTE: shipping for up to 3 books is about the same, please inquire.

The first Jaeger-LeCoultre book specifically written for collectors, hard cover, 204 pages!

(Ref rxJLCBook)


$99

Ask Question How to order Buy Now
Expert's Pick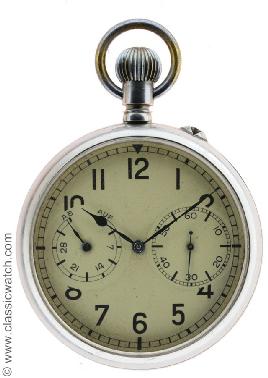 A. Lange & Sohne -

near mint

60mm heavy silver plated nickel case with [signed] hinged cuvette, German [Kriegsmarine markings] markings, (most of these have been de-nazified or recased), case serial #s matching that of movement, presented with [Certificate of Authenticity] indicated an in person examination by the Curator of the Glashutte museum and a copy of the [original order]. Note the curator mistakenly identifies the watch as 0.900 silver (it's silver plated).

near mint

extremely rare original [reverse luminous dial], with black painted Arabic numerals (U-boat use), constant seconds at 3:00 and 35hr wind indicator at 9:00, blued steel hands. Movement further benefits from anibal brass guillaume balance and club tooth lever escapement with lateral banking a design that called for a daily variation of less than one second. signed chronometer grade movement [Caliber 48 movement] w/frosted mercuric gilt finish & swan's neck regulation, pin set,

Rare surviving example reverse luminous dial A. Lange & Sohne caliber 48 Kriegsmarine "B-Uhr" Deck Watch, from October 1944 with register extract and in-person examination by the curator of the Deutsches Uhrenmuseum and certificate of authenticity.

(Ref rx1147)


$6,895
Ask Question
How to Order
Buy Now
Select "Latest Additions" for our most recent inventory additions.
Select "Advanced Search" to further narrow your search.
All watches timed, detailed and ready to wear.
Satisfaction guaranteed - 5 Day unconditional return policy.
Click on watch picture for larger picture.